What do I do if I have to cancel a Course?
Contact Your Local DFA Office
The first thing to do is contact your local DFA office as soon as possible. The simplest way to find the contact details is: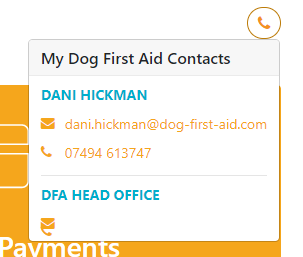 Please Note: This shows you the local office that manages the class that you are currently in. If classes are not running (during the holidays for example), use the Contact Form instead.
T&Cs for Cancelling a Course
For up to date details please see section 8.2 of our Terms & Conditions