My Pass is a new feature from DFA designed to help with social distancing.
My Pass activates 15 minutes before the start of a lesson, showing the venue staff that a customer requires access to the lesson. It stays active for the duration of the lesson.
What do I need to look out for?
If the pass screen is RED it means their lesson doesn't start within the next 15 minutes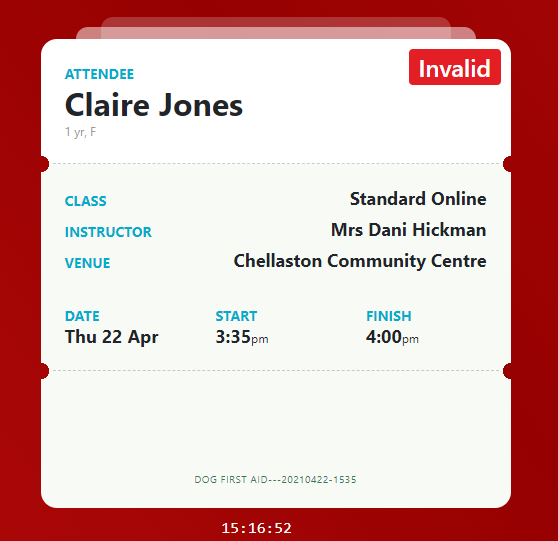 Please Note: My Pass is a tool to assist you. If someone turns up a few minutes too early your internal company policies take precedent.
If the pass screen is GREEN it means their lesson starts within 15 minutes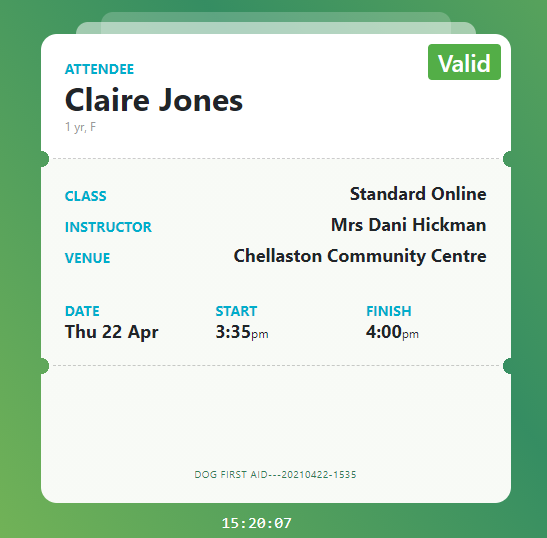 How Secure is My Pass?
The customer can only access My Pass by signing in to their DFA Online Account
The time at the bottom of the screen is LIVE - The seconds tick over, so you can see if they've taken a screenshot of it

Does My Pass require an internet connection?
Yes - My Pass uses live data to check lesson time and status
What if a lesson is cancelled?
If a lesson is cancelled the pass will show this status and will not become valid at any point